Indigenous Ministries
Monday, February 6, 2023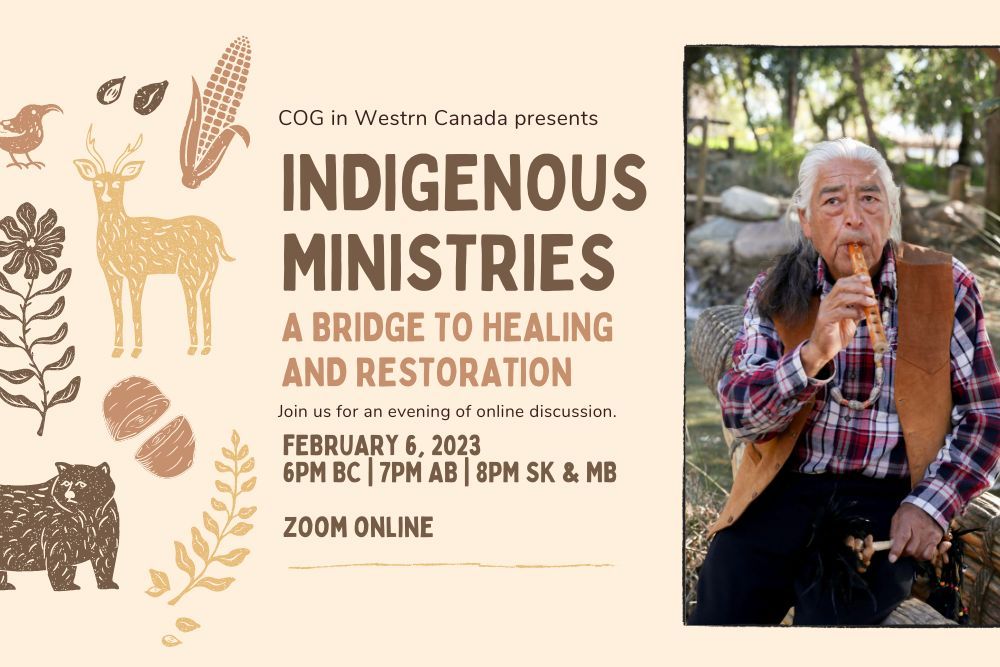 We are honored to have Pastor Changsub Kim from the Prince Albert COG and Andrew Russell, a.k.a. Russ-Ill The Journalist join us Monday, February 6, 2022 at 6:00PM BC | 7:00PM AB | 8:00PM SK & MB for a special online ZOOM presentation.
Pastor Changsub and his wife, Jina, have been serving in Northern Saskatchewan as Ministers for the First Nations since 2014. Along with being the Lead Pastor of the Prince Albert COG. Changsub also works as a Chaplain at the Saskatchewan Provincial Correctional Centre in Prince Albert. Pastor Changsub will be sharing a special slide presentation with us to show us his work and help us understand how to improve our own ministry to the indigenous people.
If you came to our Business Conference in Moose Jaw in October 2022, you would remember Andrew Russell! Andrew, a.k.a. Russ-Ill The Journalist, is a member of the indigenous community and has a special freestyle rap music ministry that builds bridges by touching us all. Andrew will be sharing with us how we can work towards strenghening our own ministry bonds in meaningful ways with his people. You can watch Andrew's music videos anytime on YouTube and TikTok!
Our meeting will also include an interactive Q & A where you can ask Pastor Changsub and Russell your own questions and will close with us praying for our 2 presenters & the First Nations people.
Watch for a ZOOM link to arrive in your inbox. We look forward to seeing you there!
Share this article >